A new exhibition to open at the RAUM³ gallery in Saint-Petersburg
A long-term stay in an isolated environment makes a new experience possible.
The authors, the works of whom will be presented at the exhibition, shared a space for the creative workshop during their stay in an isolation. Their relation to each other's creative processes can be described as non-intrusive by their intrinsic natures, although the shared field of the authors' views can be traced in the artistic outcomes of their creativity.
Each author's sight differs and complements the other author's one. Such an interaction results in a totally new perceptive experience, which is recreated inside the exhibition space by the means of the juxtaposition of the authors' works.
Authors
Maria Trautwein
Varvara Simonova
The exhibition photographer
Ramil Zakirov
The exhibition organisers
Emre Baykal
Michael Stebackov
Tamilla Mordvinova
Additional information as well as the exhibition dates will be published on the RAUM³ gallery site: raum3gallery.ru.
В галерее RAUM³ в Санкт-Петербурге откроется новая выставка
Долгосрочное нахождение в изоляции открывает возможности к появлению нового опыта.
Во время нахождения в изоляции авторы, чьи работы будут представлены на выставке, делили пространство, которое использовалось в качестве творческой мастерской. Их подходы к творческим процессам друг друга можно охарактеризовать как ненавязчивые по своей внутренней природе. Не взирая на это в художественных плодах их творчества присутствует поле пересечения авторских взглядов.
Взгляд одного автора отличается от взгляда другого, но в своей совокупности они дополняют друг друга. Такое взаимодействие формирует совершенно новый слой восприятия, который воссоздаётся внутри выставочного пространства через сопоставление работ авторов.
Авторы
Варвара Симонова
Мария Траутвейн
Фотограф выставки
Рамиль Закиров
Организаторы выставки
Михаил Стебаков
Тамилла Мордвинова
Эмре Байкал
Подробности, а также время проведения выставки будут опубликованы на сайте галереи RAUM³: raum3gallery.ru.
Emre
& friendz
ARTkollektiv_zhr|spb
Nikolaevskiy Palace
ploshad' truda 4
(St. Petersburg, Russia)

Николаевский Дворец
Санкт Петербург
площадь труда 4

* permanet exhibition *

opened at 28.3.2020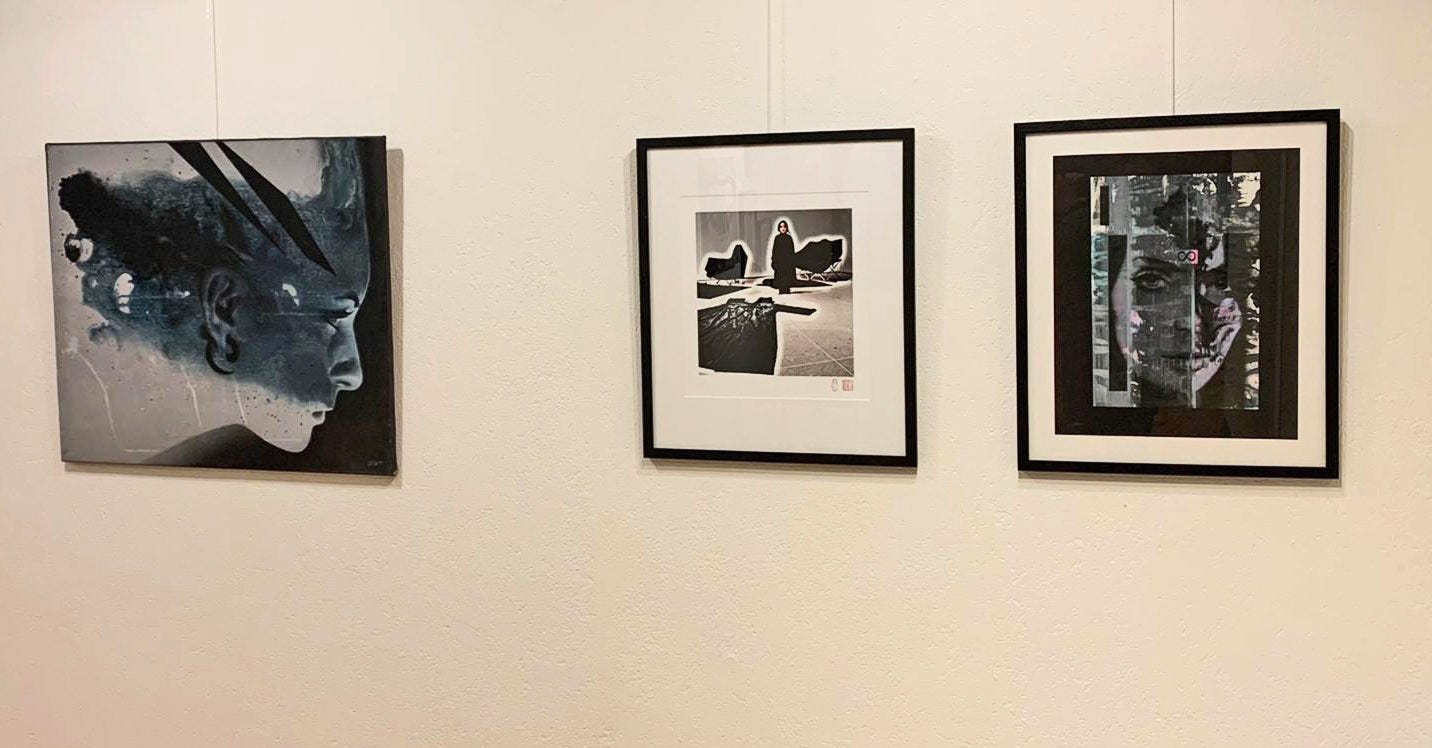 ... at the gallery 111
Zurich, October 2019
Galerie 111
Zweierstrasse 111, 8003 Zürich
ARTkollektiv ZHR | SPB
Metamorphose
& Emre's
HORRORKORRIDOR
Vernissage 28.09.2019 17.00 Uhr
Ausstellung 28.09. - 20.10.19
Öffnungszeiten Do - Sa: 17.00 - 22.00, So: 14.00 - 18.00
Emre Baykal Edgar Invoker
Viktor Kujikov Ilya Kreydun
Lo Si Gato Dkach
Alexander Demakov Ramil Zakirov